Back to list of articles. To visit other parts of the site, click on the title or other links above.
Variety of Yang NE182 on laid paper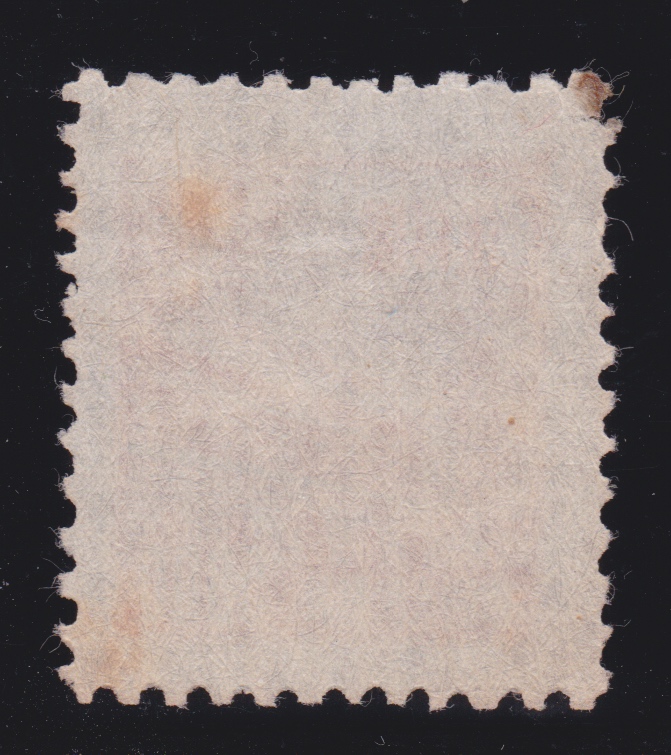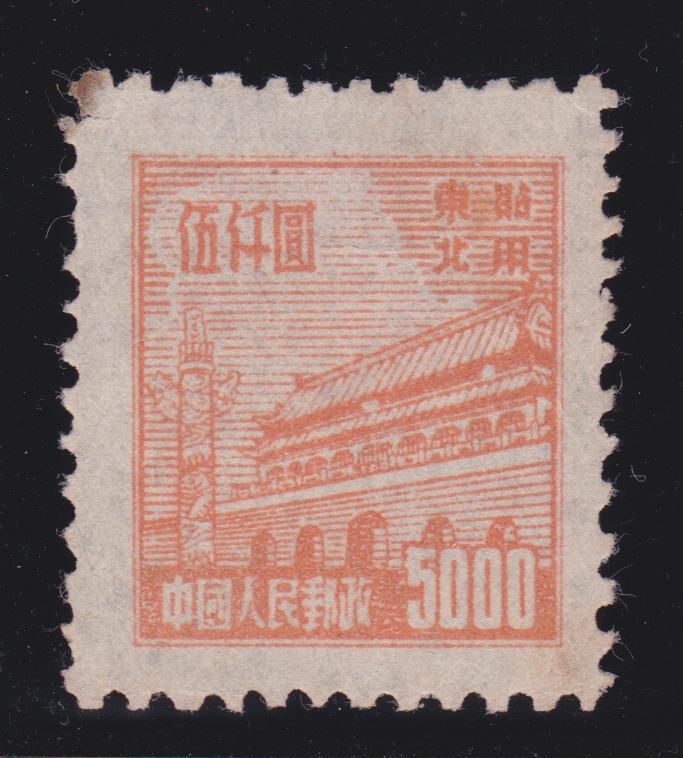 Newly discovered variety of the $5,000 2nd North-East Tiananmen stamp (Yang NE182, Scott 1L164, SG NE300) on laid paper.
Note that the laid paper isn't as apparent from the front, the texture seems to be on the back.
The 600dpi resolution scan used also show the paper fibres in the paper on the reverse.