Back to list of articles. To visit other parts of the site, click on the title or other links above.
Albino double of the Gansu overprint on the Train Unit Issue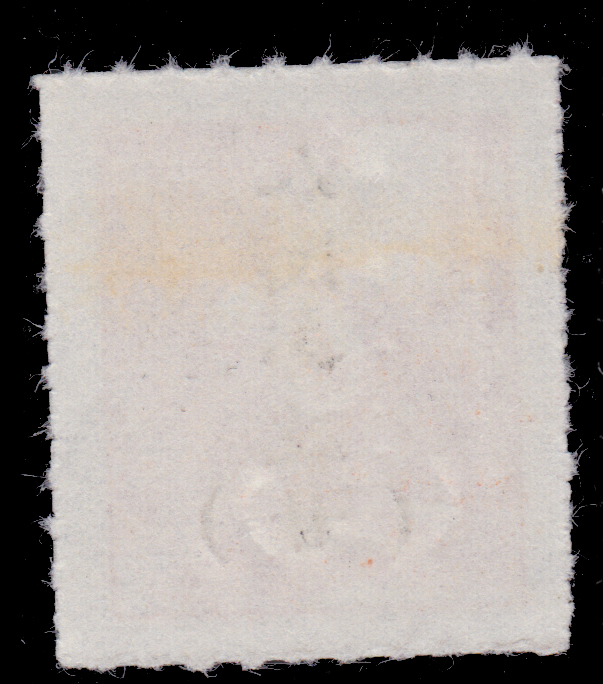 You can just see from the scan of the reverse of the stamp (Yang NE69), that there is a second overprint, on the right of the inked overprint (on the left from the front).
The reverse shows a slight 'set off' of the black ink, which allows you to see a difference between the indentation of the printed overprint and that of the un-inked, 'albino' overprint.
The double overprint is clearer when you can hold it at different angles to the light.
Other overprints in this set have a heavy impression, creating an indented overprint.
The indents from the overprints are also visible from the front, but don't show up well on scans.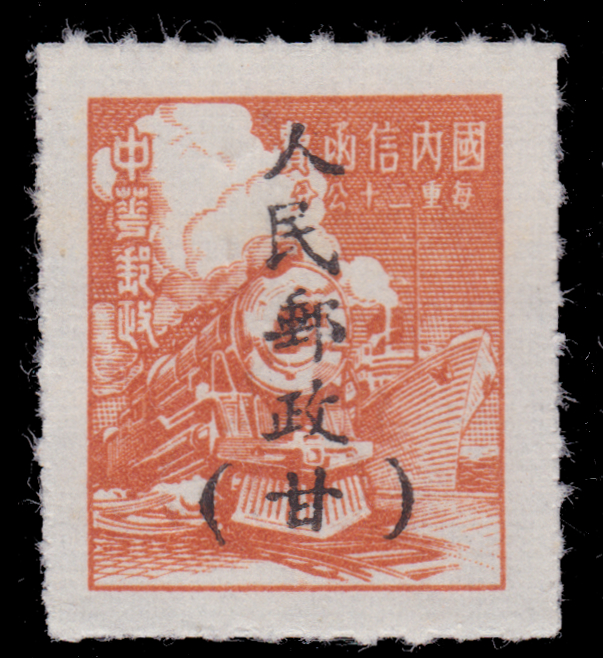 ---